Teeth in a Day Huntington Beach CA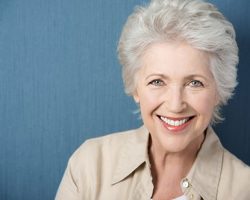 Tooth loss is a huge issue that affects your smile, the functions of your mouth, and even the appearance of your face. Traditionally, teeth have been replaced with dentures. However, the thought of dentures can elicit images of obviously fake teeth. The thought of having a smile of noticeably artificial teeth can be quite embarrassing. Today, Surf City Oral and Maxillofacial Surgery can help to provide you with a much more natural, and quick, restoration to your smile, and your quality of life, with Teeth in a Day dental implants.


What Are Dental Implants?

Dental implants are an alternative to traditional dentures and bridges when it comes to replacing missing teeth. Dental implants use titanium posts, which are surgically embedded into your jawbone. These act as your new tooth root. The posts fuse with your jawbone, to provide a strong and stable support for the abutment, which is a connector between the dental implant and the dental crown placed on top. The dental crown poses as your replacement tooth, and is the only part of the dental implant that is visible.


What is the Normal Process for Getting Dental Implants?

During oral surgery, the titanium post will be placed into your gum line and jawbone. Usually with dental implant placement, it can take several months for the implant to fuse with the jawbone. This process is called osseointegration. During this healing time, patients generally have a temporary crown placed on their implant posts while they are waiting for their mouths to heal. Patients then generally come back for a second visit, where their final, and permanent crown is placed.


How is Teeth in a Day Different?

With Teeth in a Day, there is no waiting for your permanent crown. Instead, your permanent crown is placed the same day, directly after your dental implant surgery. This is made possible because with Teeth in a Day impressions of your teeth are made beforehand, so the dental crown is ready to be placed the same day you have the dental implant installed. With regular dental implants, you have to wait for several months, after your mouth has healed, and then impressions are taken of your mouth and your dental crown created. With Teeth in a Day the waiting period is removed.


Benefits of Teeth in a Day

Of course, the biggest benefit to Teeth in a Day dental implants is that there is no waiting, and no extra dental appointments. You will have your dental implant surgery all in one day, and walk out of our office with a complete, full set of dental implants. No temporary crowns and no waiting.

Teeth in a Day dental implants provide other benefits as well. These dental implants look and function like your own natural teeth. Dental implants do not require any special care or cleaning, aside from regular brushing and flossing, as you would do with your own teeth. With dental implants, your jawbone has support to maintain its strength, and therefore, will not deteriorate, as can happen if you have dentures or no teeth at all to protect the shape and structure of your jawbone.

For more information on Teeth in a Day dental implants, and to see if you are a candidate for this procedure, please contact Surf City Oral and Maxillofacial Surgery at 657-384-2787 to schedule a consultation appointment. We look forward to working with you!