Orthognathic Surgery Huntington Beach CA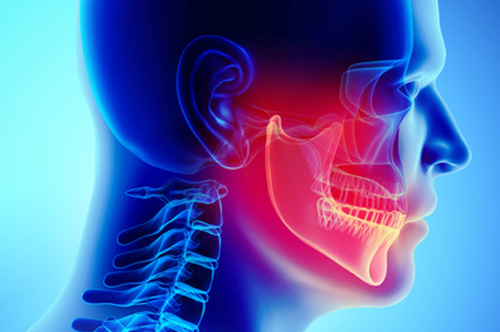 Orthognathic surgery is surgery related to the jaw. Orthognathic surgery is performed to alleviate cosmetic and health issues caused by the jaw's placement. TMD (temporomandibular disorder), sleep apnea, and birth defects are all issues that can be resolved by orthognathic surgery. Similarly, facial injuries, or discomfort caused by how the jaw sits, can also be helped by jaw surgery. Surf City Oral and Maxillofacial Surgery can accommodate our patients' jaw surgery and offer the benefits of a properly-aligned jaw.


Why Do I Need Orthognathic Surgery

Orthognathic surgery is often the last option for someone who has tried alleviating jaw pain through other methods. TMD, a misaligned bottom jaw, and sleep apnea all have alternative solutions that do not require surgery. However, when these treatments do not prove to be successful, surgery may be the only option to properly resolve the complication. Jaw surgery is permanent; patients will not require any further treatment. In some cases, orthognathic surgery is important to relieve pressure off of the teeth and reduce the wearing down of their enamel. This can prevent the need for restorative procedures later in life, such as dental crowns or implants. Jaw surgery often takes place during a patient's teens or early twenties, after the teeth have fully developed. Our team offers it to patients of any age as long as their jaw is in a healthy condition. If the jaw is not dense enough, other procedures, such as bone grafting will have to take place first.


What Happens During Orthognathic Surgery

Patients may have to wear braces 12 to 18 months prior to the surgery, depending on the specific jaw problem. The braces will help align the teeth and jaw properly in preparation for the surgery. Orthognathic surgery can require staying for 2 to 4 nights to fully recover. The surgery will either take place on the upper jaw, the lower jaw, or the chin. The surgeries always involve the cutting of jawbone in order to fit it correctly in place. One of our surgeons will talk our patients through the specifics of the procedure. After the procedure, the patient will have bone plates, wires, and other implements to encourage the healing of the jawbone. This is why patients initially must stay with our team for a couple days, as we monitor the patient's condition to ensure the healing process is taking place properly. We remove most of the appliances before the patient leaves. The patient may still be required to wear braces for some time after surgery, though usually only for 6 months. The healing process takes 6 to 12 weeks, and our professionals will give strict aftercare instructions, including pain medication and what to eat and what to avoid eating. Soft foods are important for the first week to avoid causing unnecessary pain to the jaw.

Surf City Oral and Maxillofacial Surgery understands that orthognathic surgery can be a big stage in a patient's life, and our team wants the process to be as comfortable as possible. Our professionals can accommodate almost all jaw-related issues and only use jaw surgery when it is only absolutely necessary. Call our office at 657-384-2787 and our team can book you a consultation appointment.