Gingivitis Huntington Beach CA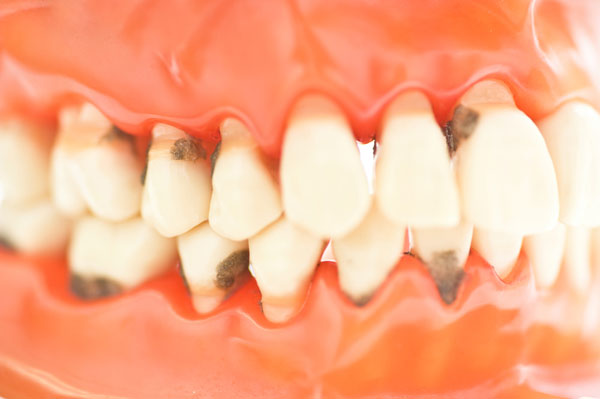 Inflammation, redness, and irritation of the gingiva - the gum tissue that lines the base of your teeth - characterize gingivitis. It is the most common and mild form of gum disease. In fact, it is the first stage of gum disease, which can progress to periodontitis and ultimately cause tooth loss.

At Surf City Oral and Maxillofacial Surgery, we provide excellent assistance to those suffering from gingivitis. Our surgeons's advice can help manage, treat, and cure this oral disease.


Causes of Gingivitis

The buildup of bacterial plaque in the gums and on the teeth is the leading cause of gingivitis. Plaque forms naturally on teeth and is a biofilm. It develops when germs colonize the tooth enamel.

This plaque can harden into calculus, also known as tartar, near the gums at the base of the teeth. It's a creamy yellow-white color and can only be removed by a dentist.

Plaque and tartar accumulation can stimulate immune responses that destroy gingival or gum tissue. Possible long-term consequences include tooth loss.

Gingivitis is typically brought on by neglecting oral hygiene. It can be prevented and even reversed with frequent dental cleanings, flossing, and brushing at least twice daily. Contact Surf City Oral and Maxillofacial Surgery for further assistance. We will help you find out what sets plaque and tartar apart.


| | |
| --- | --- |
| • | Hormone shifts are possible during the onset of pregnancy, menopause, menstruation, and puberty. It can cause sensitivity of the gums and subsequent inflammation. |
| • | Gingivitis is associated with an increased risk of cancer, diabetes, and HIV. |
| • | Medications that lessen salivary flow can have an effect on dental hygiene. The epilepsy medication Dilantin and several angina medications can increase the risk of gum inflammation by stimulating the aberrant growth of gum tissue. |
| • | Gingivitis is more prevalent among regular smokers compared to non-smokers. |
| • | Gingivitis is more common as people get older. |
| • | Those who have a parent or parents with gingivitis are more likely to get the condition themselves. |
Symptoms of Gingivitis

Many people with gingivitis don't realize they have it because the condition causes no obvious symptoms. Possible long-term effects of a deteriorating condition include:

| | |
| --- | --- |
| • | Persistent bad breath despite brushing teeth. |
| • | Constant bleeding, especially when brushing the teeth. |
| • | Swollen, red gums. |
| • | Pain or discomfort when chewing. |
| • | Intolerance to extreme temperatures. |
How Do You Remedy Gingivitis?

Gingivitis treatment centers around eliminating infection and reestablishing gum and tooth health. In order to get rid of bacteria, tartar, and plaque, your dentist or periodontist will do a deep cleaning on your teeth. They can also carry out other therapies as well.


Scaling and Root Planing

Scaling and root planing refers to a procedure in which tartar and germs are manually scraped off the teeth and the space between the gums and the teeth. When the teeth are planed, the rough surfaces of the tooth roots are smoothed out, eliminating the potential for bacterial adhesion.


Dental Repair

Dentists remove or adjust uneven or uncomfortable crowns, bridges, and fillings. One benefit of having a smooth surface is that it is simpler to maintain.


Dental Cleaning

In most cases, gingivitis can be cured by recommending regular dental cleanings. Proper oral hygiene should be maintained at home.

A prescription for an antibiotic mouth rinse can help eliminate harmful germs in the mouth. You will receive advice on how to maintain a regular dental schedule and instructions on how to clean your teeth effectively.

At Surf City Oral and Maxillofacial Surgery, our surgeons work tirelessly to help patients achieve better oral health. Call Surf City Oral and Maxillofacial Surgery at 657-384-2787 to schedule an appointment and initiate the start of a healthy mouth and routine.