Full Mouth Restoration Huntington Beach CA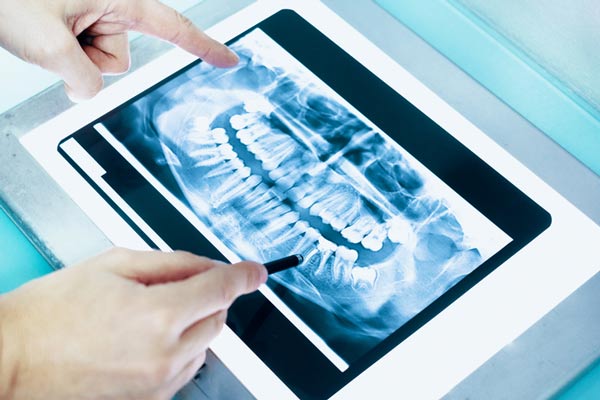 Teeth become naturally worn over time, and the natural wear can render it difficult to keep the oral cavity healthy at all times. This can result in teeth becoming discolored, needing fillings or crowns, and the smile becoming less symmetrical with age. When most or all of the teeth need major work, a full mouth reconstruction is often the best solution. Full mouth reconstruction allows our oral surgeons to use multiple different restorative procedures to perfect our patients' smile. Surf City Oral and Maxillofacial Surgery offers full mouth reconstruction to anyone looking to improve their oral aesthetic.


What Treatments Can I Receive?

When our patients come to our office for a consultation appointment, our oral surgeon can do a thorough investigation of the patients' oral cavities. Our team will use 3D imaging to create a digital mapping of our patients' teeth and see what restorative procedures would best suit the patient. Teeth extractions and dental implants are two examples of solutions to oral cavity problems. Full mouth reconstruction is also achievable, and our professionals can do it through a number of treatments. Dental implants are synthetic teeth that are placed within the jaw. Unlike dentures or dental bridges, they are secured within the bone, and therefore look and feel exactly like a normal tooth. Dental implants are made of porcelain, allowing them to visually match the rest of the oral cavity. Veneers are porcelain shell-like coverings that can be placed on the front of teeth to give the mouth a more aesthetic quality. They can cover stains, chips and fractures, and veneers are popularly used with whitening. Whitening can bleach the teeth to several shades lighter than their current color. Crowns are another restorative procedure that is similar to dental implants, except they preserve some of the natural tooth, as the crown is fixed on top. They look like natural teeth, either made from porcelain or resin, and can fit within the aesthetic of the oral cavity.


What Happens During a Full Mouth Reconstruction?

Depending on the treatment, a full mouth reconstruction can be done in as little as one appointment. You can discuss with our oral surgeons what treatments you would like to receive. Placing dental bridges and implants takes multiple appointments and the use of local anesthetic. In contrast, the placing of veneers and the process of teeth whitening are relatively quick and non-invasive procedures. Dental crowns and implants can last over 20 years with good dental hygiene. Veneers usually last 3 to 5 years, while whitening can be topped up with home kits. All the procedures allow you to continue your same eating and drinking habits. The exception is veneers, which will require you to avoid biting hard objects, like pen lids, fingernails, and hard candies.

There is a whole range of treatments that Surf City Oral and Maxillofacial Surgery can offer you to accommodate the type of full mouth reconstruction you seek. Our professionals can recommend a plan to you during a consultation appointment. To book your consultation appointment now, call our office at 657-384-2787, and we can begin your treatment.