The Dental Crown Procedure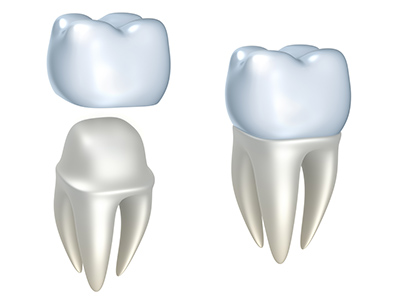 If you've been to the dentist lately, you may have heard them mention a dental crown. What is it? What does it do? And most importantly, is it something that you need?


All About Dental Crowns

A dental crown procedure may be necessary to protect a damaged tooth, restore a tooth's function, or improve the appearance of a tooth. Crowns are custom-made caps, usually made of porcelain, that fit over the top of a damaged tooth.


Procedure

The procedure usually takes two visits to the dentist. On the first visit, the dentist will take an impression of the tooth and send it to a dental lab. A temporary crown will be placed on the tooth until the permanent crown is ready. The lab will create a custom crown that fits over the tooth.
On the second visit, the dentist will remove the temporary crown and place the permanent one in its place.


Cost

A dental crown typically costs between $1,000 and $3,000. The cost varies depending on the materials used, the dentist's fee, and whether the crown is placed in a clinic or a hospital.


Aftercare

While healing, the treated tooth may be sensitive, sore, or inflamed for a few days.
When taken care of properly, crowns have a lifespan of over 10 years. Care instructions for dental crowns should include the following:


Careful Brushing

Carefully brush your teeth around the dental crown. Get all the food and plaque from under the crown and between your teeth. Crowns can quickly become stained or discolored, so keeping them clean is important.


Flossing

Flossing is essential for dental crowns because it helps remove plaque and bacteria from around the area where the crown meets the gums. This can help prevent gum disease and other oral health problems.


Eat Soft Foods

You should eat soft foods after getting a dental crown. You may also have to avoid crunchy or hard foods that could damage the crown.


Risks

A dental crown is a tooth-shaped cap custom-made to fit over a weak or damaged tooth. It strengthens the tooth, restores its shape and size, and improves its appearance. While it's a standard and relatively safe procedure, there are some risks associated with getting dental crowns.


Teeth Sensitivity

The risks associated with dental crowns include teeth sensitivity. While it is an infrequent complication, it is still possible for the crowned tooth to become overly sensitive to heat, cold, or pressure. In some cases, the irritation may be so severe that the individual has trouble eating and speaking.


Chipped Crown

If your dental crown falls off, there is a risk of the tooth becoming infected. You should see your dentist as soon as possible.


Allergic Reaction

A possible risk after getting a dental crown involves an allergic reaction to the materials used in the crown. Symptoms of an allergic reaction to a dental crown may include swelling, redness, itching, or blistering around the mouth.


Contact Us Today!

Although the dental crown procedure may seem complex, it is pretty simple. Our surgeons and the team have years of experience in performing this procedure and will make sure that you are comfortable every step of the way.

If you are interested in getting a dental crown, contact Surf City Oral and Maxillofacial Surgery today to schedule a consultation. We look forward to meeting you!