Risks of Not Removing Your Wisdom Teeth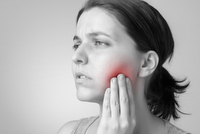 In general, we recommend the removal of your wisdom teeth while in young adulthood. Increasingly, patients have inquired on the necessity, and we are happy to address each patient specific to their needs. At Surf City Oral and Maxillofacial Surgery we value information and education on our patient's oral health and want to provide the latest in guidance to help you and your loved ones be healthier.

The wisdom teeth are the third row of molars in our mouth. They get their title of being wise due to their late arrival, often erupting from the gums in the late teenage years or early adulthood. Wisdom teeth are known for being problematic, and because of that, a majority of people have their wisdom teeth removed before they cause havoc.

Our team at Surf City Oral and Maxillofacial Surgery doesn't take the extraction of teeth lightly, in fact, we will caution you to take every measure to save a tooth whenever possible. If we thought keeping your wisdom teeth was positive to your oral health, we would help you fight to keep them. The American Dental Association estimates that nearly 85% of people will need to have their wisdom teeth removed in their lifetime. Because of this high percentage, we generally recommend all of our patients have them removed, preferably before they're a problem. Your wisdom teeth may display issues early in development, or they may be problematic later in life when they are more painful and riskier to remove, either way, their removal is a preventive measure in your oral health.

The risks associated with not having your wisdom teeth removed include:

| | |
| --- | --- |
| • | Inadequate Room: The most common problem with wisdom teeth is a lack of room for them to come into position. Our jawbone is no longer large enough to support them. This lack of room can cause the teeth to become stuck, or push other teeth out of the way to make room. |
| • | Impaction: An impacted tooth is a tooth that does not have enough room to fully come out of the gum tissue. A tooth can be completely impacted, partially impacted, or even slightly impacted. Any degree of impaction can cause complications. |
| • | Alignment: The lack of room can cause the third row of molars to push neighboring teeth out of alignment while it tries to come into position. This can negatively adjust the alignment of your other teeth causing bite issues or even jaw hinge issues. |
| • | Gum Disease: The distant location of your wisdom teeth frequently means an added difficulty in cleaning them appropriately. Wisdom teeth are at greater risk of developing gum disease, especially if they are impacted. |
| • | Infection: In addition to increased risk of gum disease, wisdom teeth are at increased risk of caries, cysts, and infection. This is due to increased difficulty in cleaning them and missing bacteria. |

Having your wisdom teeth removed in young adulthood is best. This is when there is enough tooth structure to extract, and before the root has grown long enough to hook around the bone making extraction more painful and difficult. If you have questions or doubts about wisdom teeth extraction, we invite you to speak with our team for more specific information pertaining to you and your teeth.

Call Surf City Oral and Maxillofacial Surgery at 657-384-2787 to schedule an appointment.