Risks of Missing Teeth Huntington Beach CA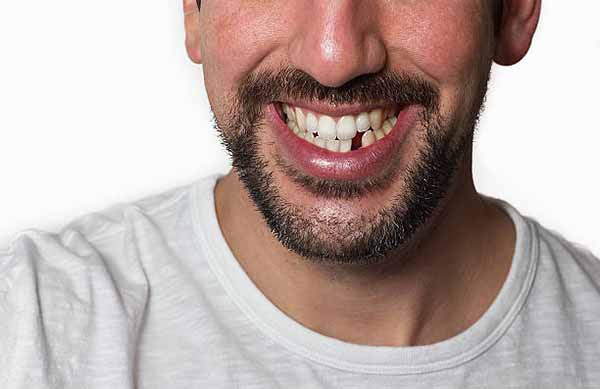 Healthy jaw and gums are essential to your oral health, and they help to make sure that your natural teeth perform all of their vital tasks. Some everyday and important tasks are biting, chewing, and ensuring that you have a great, confident smile. So, when you undergo tooth loss, there are a lot of aftereffects. One of the effects that is overlooked is the loss of the physical stimulus in your jawbone. Due to the absence of stimulation, your body is unable to send important nutrients that are needed for the jaw to stay strong and healthy. Moreover, chronic diseases can also lead to jawbone and gum resorption. Surf City Oral and Maxillofacial Surgery can help you with a variety of treatments for protecting the health of your jaw and gums.


Symptoms of Jaw and Gum Resorption

There are a set of symptoms of tooth resorption, but not all of them are clear and noticeable. The symptoms of resorption include an increase in the space between the teeth, swelling of the gums, pain rooting from the inside of a tooth, bad breath, and bleeding gums.


Consequences of Jaw and Gum Resorption

Jaw and gum resorption requires immediate attention, or it can lead to serious dental problems such as loss of teeth, denture issues, and facial changes. The poor condition of bone and gum tissue can lead to tooth loss. The damaged tissues of the bone and gums can cause issues when you wear dentures. Your denture might become loose if the jawbone continues to shrink. Jaw resorption can also result in your lips sinking in, which causes facial changes over time.


Dental Implants to Prevent Jaw and Gum Resorption

Dental implants are one of the most modern and long-term techniques to replace teeth. Dental implants are highly successful in preventing loss of the remaining bone mass. They are also easier to take care of than bridges and dentures. Implants are a method of placing posts in the jaw, which substitutes for the roots of your lost teeth, thus stimulating the jawbone to rebuild the balance that is required for the natural bone to produce and resorb. Then your body starts sending the nutrients that are required, which stops further bone loss in your jawbone and preserves its regular shape.


Bone Grafting to Recover Significant Bone Loss

In cases where there has been significant bone loss due to going a long period without teeth, your jawbone becomes too weak to support dental implants. Bone grafting is a surgical method used to replace lost bone from another part of your body. It helps in stimulating your jawbone to regrow.

Once your jawbone has enough bone mass, we can place the dental implants in the bone. We use different types of bone graft materials, depending on each patient's case, including the modern materials that need less time to heal.

If you or anyone you know is suffering from jaw and gum resorption, dental implants can help in providing a permanent treatment. For further consultation, call Surf City Oral and Maxillofacial Surgery at 657-384-2787 today.