Longevity of the All-on-4 Huntington Beach CA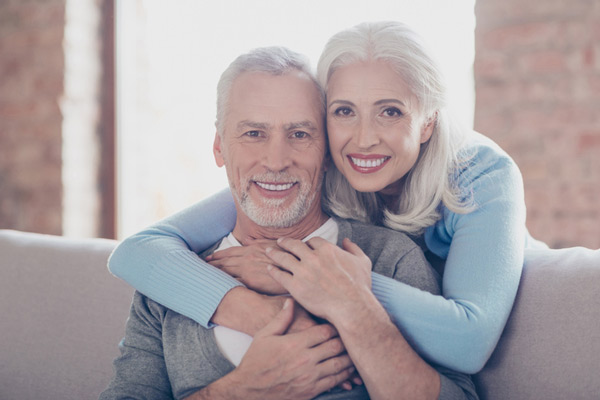 When considering the pros and cons of the All-on-4 Treatment Concept, one common question that can arise is whether they can last a lifetime. Unlike other types of restorations, the All-on-4 restoration has two parts: the implants, and the full-arch prosthesis. Once the implants have been placed in the jawbone, they can last a lifetime. However, the teeth exposed to hard food whenever you eat are prone to wear and tear and may last for approximately 20 years. With guidance, the All-on-4 can last longer. At Surf City Oral and Maxillofacial Surgery we are happy to help you better understand this restoration and if it can benefit you.


All-on-4 Design

Previous dental implants are commonly used with crowns. Meaning that there has to be an implant for every tooth replacement for it. This aspect can be challenging when replacing multiple teeth. An attribute that makes All-on-4 stand out is that the full-arch prosthesis can have a complete set of teeth on either jaw and be supported by only four implants.

Most dental practitioners agree that this design is suitable for candidates with cases where bone grafting is needed since implants can be placed in the most stable areas of the jaw. Most of the time, gum grafting is not needed. The idea behind this design is that the dentures will be firm and sturdy to last for an extended time than other dental fixture designs. The risk of having failed implants is limited with fewer implants, which makes All-on-4 the ideal solution for long-term dental restoration.


Extending All-on-4 Lifespan

The durability of the restoration relies on the level of oral hygiene and proper care. Dental implants can also be affected by infections around the implant, as well. All-on-4 users can adapt to a healthier diet to increase implant-bone density. Therefore, recipients of the All-on-4 need to maintain their dental hygiene to keep both implants and dentures healthy.

Another incentive would be to ensure a checkup with us at least once or twice per year. Regular checkups will help with cleaning and ensure that the dental fixture remains tight enough. As with other dentures, avoiding teeth grinding and limiting hard food intake will prevent chipping of the dentures and general damage. All-on-4 recipients should be willing to make the extra effort to keep the dentures in good condition.


How Can You Clean All-on-4?

Although the bridge may be treated like natural teeth, the cleaning process is slightly different. Since the All-on-4 has two parts, users have to try and clean out the contact points of these two parts. Users can look for access points and clean them under the bridge to ensure that their gums remain healthy. This activity will help extend the implant's lifespan up to a lifetime.

It is generally understood that the All-on-4 dentures last longer than other dentures. Unlike temporary dentures that may fall out and cause potential embarrassment, the permanent design of this bridge creates a sense of confidence for its users.

If you are tired of hiding your smile and would like to have a permanent solution for your dental needs, at Surf City Oral and Maxillofacial Surgery we can help. We will strive to ensure that you regain your confidence and smile.

To learn more about the All-on-4 Treatment Concept, please reach out to us at 657-384-2787 today.