How Do I Know If I Need A Tooth Extracted?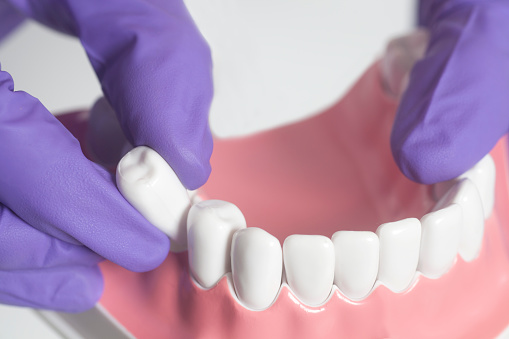 Many adults have had at least one tooth extracted during their lifetimes. Up to 90% of adults have had a tooth extraction. Have you ever had a tooth extracted before? If you haven't, you may be wondering how to figure out if you need a tooth extracted.


What Is a Tooth Extraction?

Tooth extractions are another way of saying tooth removal. In a tooth extraction, a dental practitioner will deaden the area around the tooth. There is a special tool dentists have to help them pull a tooth out quickly and as painlessly as possible. In many cases, your tooth may already be loose, which makes extraction easier.


Signs You May Need a Tooth Extraction

One of the largest signals you may need a tooth extraction is tooth pain. If you are having severe tooth pain in only one tooth, you may need to have a tooth extraction. Often, tooth extractions happen because of tooth decay, and as soon as the tooth is out, your pain should subside.

Another sign that a tooth extraction is necessary is if you have severe gum disease. Periodontitis, or gum disease, can cause teeth to fall out because the gums themselves become infected. While dentists can work to keep your gum disease in remission, there is a chance that a tooth may not be able to be saved. That's why it is so important to get treatment for your active gum disease so that you don't lose teeth.

You may also need a tooth extraction if you suffer trauma to your mouth, such as an accident or an injury. While dentists can sometimes reattach a tooth that has been knocked out, especially if you get to the dentist quickly, your tooth may be too damaged to keep.

No matter what happens with your mouth, you will want to let a dental professional take a look at those teeth to decide whether they need to be extracted or not. Once your tooth is extracted, you'll be able to have restorative dental work, such as dental implants, to restore that missing tooth.