Should I See A Dentist If Teeth Are Growing In Gums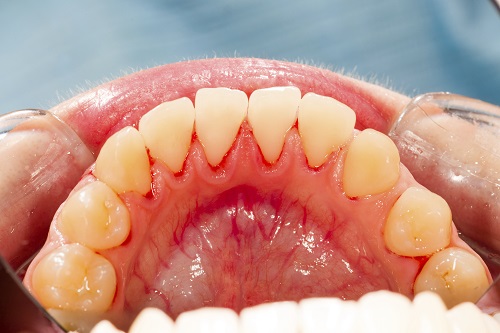 It is normal to feel worried and uneasy as your teeth begin to erupt through the gums. Although new teeth coming in during infancy is the norm, this is far less frequent in adults. You could be debating whether or not to make an appointment with the dentist if you are having this problem. If you see teeth emerging through your gums, you should visit a dentist immediately.


Ingrown Teeth Can Be A Sign Of Something Serious

If teeth seem to be developing in your gums, this might indicate that you have a more severe dental problem. For example, impacted teeth may cause discomfort and irritation in the gums, misaligned teeth, overcrowded teeth, and infections. They can also cause overcrowding of the teeth. If you do not get treatment for impacted teeth, you risk causing irreversible damage to your teeth, gums, and possibly jawbone.

Seeing a dentist may assist in the diagnosis and treatment of any underlying dental concerns that may be contributing to your teeth growing into your gums. A dental specialist will examine your teeth and gums, and x-rays will be taken of your mouth to establish the source of your suffering. To reduce the pain and avoid additional damage, the dentist may suggest a range of therapies, such as extraction or orthodontic therapy, depending on the severity of the problem.


Get In Touch With Us

If you are interested in learning more about the opportunities that are open to you, we would be pleased to provide you with a consultation that is completely free of charge. We are able to provide you with information on the many dental treatment choices that are available to you, and we will do it in a timely manner. You may make an appointment with us by calling, or you can visit our website and fill out the appointment request form there.