3 Ways In Which Dental Implants Healing Abutments Work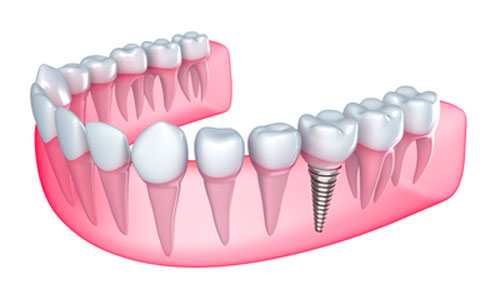 Dentists decide to use healing abutments when they discover that your gums could become recessed before the placement of the crown. The healing caps offer a framework whereby the gums can heal around and remain in their correct form and position as you wait to have the crowns placed to complete your dental implant process. Here, we provide you with ways in which dental implant healing caps function when placed over the implant screw.


Sealant for the Gums

The healing caps serve as a protection or sealant for the gums, thus helping prevent infections and other problems from arising. Healing abutments provide the strongest type of protection for dental implants against contamination as the healing process continues.


Helps Secure the Space for the Crown

As the implant is healing, the other teeth might exert force on the implants as they try to push against them. The healing caps contour the gums, helping do away with the possibility of pressure being created against the implants. Overall, the abutments will minimize the danger of implant failure and pain.


Keep Gum grown Properly Aligned

Healing abutments provide support for the gums whereby they guide the gumline to grow to its correct position. Gum recession can occur during the implant healing process or alternatively, the gums could grow improperly. Healing caps are able to put this problem to an end. In the end, you have a realistic tooth replacement that won't fail due to gum recession.

If an oral surgeon tells you that you will have to get a healing abutment during implant surgery, consider it a good thing. The dentist is better placed to determine when a patient should get a healing cap. Otherwise, not every other patient will need these restorations.

Contact our oral surgeon today if you need dental implants for your lost or missing teeth. Having the implants placed by a specialist ensures the success of the surgery and prevents possible failure.