Am I At Risk Of Oral Cancer?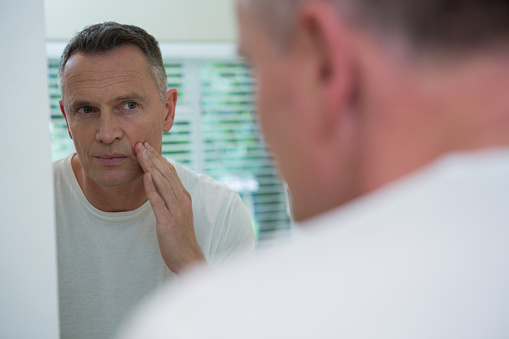 It's vital to first understand what mouth cancer refers to so that you know if you are among those at risk of the disease. Mouth cancer is a type of cancer that develops in the oral cavity. It invades the parts that make up the mouth. Oral cancer can occur on the lips, gums, and tongue, as well as the mouth's roof and floor. It can also invade the inner lining of the cheeks.

Cancer that develops inside the mouth is also referred to as oral cavity cancer or just oral cancer. Mouth cancer makes part of the many cancers that are grouped in a category referred to as head and neck cancers. All of them are somewhat treated similarly.


What are the Risks and Causes?

The main causative factor for oral cancer is not yet known. However, several things could increase an individual's risk of developing mouth or oropharyngeal cancers. Drinking alcohol, smoking and HPV infections are major factors. Oropharyngeal cancer often starts in the oropharynx. This is part of the throat or the pharynx behind the mouth. It includes cancers in the back part of the tongue and tonsil cancer.


Least Known Risk Factors of oral Cancer

Apart from habits like alcohol consumption and smoking, other risk factors could still contribute to the likelihood of having oral cancer. Below are some of these factors:


Family History
There is a slight increase in the chances of having if you have a very close relative suffering from the same. People with at least one sibling having a history of head and neck cancer or HNC have up to 3 times the odds of developing the disease. Similarly, those with at least one parent having HNC have the same odds of catching the disease.


Mouth Conditions
Sometimes, changes in the cells within the mouth lining cause red or white patches, also referred to as erythroplakia and leukoplakia, respectively. These changes can develop into oral cancer over time. That is why dentists call these conditions pre-cancerous.

Luckily, our dentist can spot these patches when you check in for your dental appointments. This is why we can't stress more the need for regular checkups in our clinics. Visit us today for oral cancer screening at our dental office!